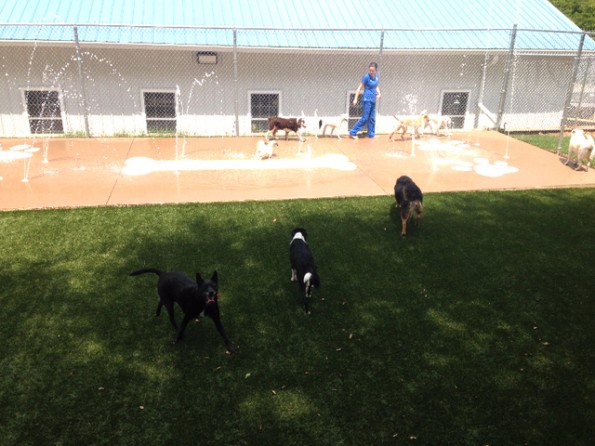 Palmetto Animal Clinic is happy to be your dog's home away from home. We offer private runs ranging in size from 4ft.x6ft. to 5ft.x10ft. in a climate-controlled, indoor room. Rest assured that during your dog's stay, our large outdoor fenced-in play area provides plenty of room for (supervised) exercise throughout the day. Weekend Boarding Pick Up and Drop Off are at 8 a.m. & 5 p.m. only
Boarding Prices (per night):
$20 for Cages
$22 for Runs
We require that all boarding dogs be current on vaccinations.
Cat Condos
Palmetto Animal Clinic's special cat condos provide a large, interactive environment for your feline friends. The condos are in a quiet, private area overlooking the courtyard garden.
Cat Condo Pricing (per night): $13.50
Doggy Day Camp
If you're tired of your pup sitting around all day while you're at work, bring him by our doggy day camp! After a day full of running and playing with other canine campers in our outdoor or indoor play areas, your furry friend will be ready for bed when you are!
Doggy Day Camp Pricing (per camper/per day): $15.00